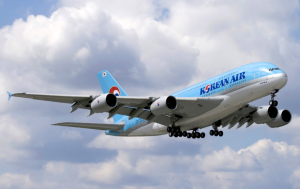 Q:  How soon will I be reimbursed for my flight?
A:  Most schools will reimburse you for your flight ticket within a month upon your arrival or it may be included in your first paycheck. It is rare, but some private schools may reimburse you at the end of the contract, once the employment is done. This will be explicitly shown on your contract.
Q:  Will a school pay for my flight upfront?
A:  Generally speaking, no.
Most likely, you will have to purchase your flight first, then get the reimbursement from the school, so that you may have something to use before you receive your first paycheck. If you get lucky, every once in a great while, there will be a school that is willing to do this. Most schools are hesitant about paying for a flight before they know for sure that the teacher will be in Korea.
Q: Will HandS Korea help me pick a flight?
A:  We recommend 2 sites for flight searching:
Skyscanner: A reputable search engine that tends to have more flight options than the larger sites.
Momondo: Essentially the same as Skyscanner, but with a slightly different interface. You can't go wrong with either.

*Note: Often flights booked via Skyscanner or Momondo (or any general flight search engine) you may not be able to purchase flexible tickets nor have the kind of customer service offered with an airline. In this case, another method you can use is merely searching for the flight on one of these sites and once you have found it go directly to the airline of the flight you found and purchase it from them directly.
Q:  If I stop by another location on the way to South Korea, will the entire flight be reimbursed?
A:  No, the school will not reimburse you for personal flight reasons. We recommend you do not take a stop on the way to South Korea, so that you may receive reimbursement, and also due to time conflicts that may arise.
Q:  Will the school reimburse me for a ticket other than economy?
A:  No.
Q:  Can I choose whichever airline?
A:  Depending on the time you need to travel, you may choose whichever flight that is available.
Remember that flight reimbursement can only happen if a flight is approved first. Please send us the possible flight before purchasing.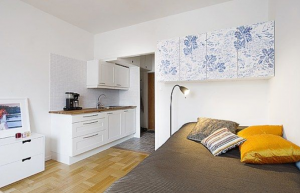 Q: Do I get to choose the apartment?
A:  No. The school will already have a place they work with.
Q:  How big is my apartment?
A:  Not very big. Korean apartments are generally not very spacious, especially in more urban areas. Most foreign teachers will live in a single studio apartment, which may not be quite as large as the picture shown above.
Q:  Will my apartment be furnished?
A:  Most schools will provide a bed, desk, refrigerator, wardrobe, and possibly a microwave. Some people will have appliances or furnishings leftover from the previous tenant, but expect to purchase your own sheets, pillows and blanket when you arrive in Korea.
Q:  Is it really completely free?
A:  While the rent is covered by the school, you will be responsible for paying for the utilities and/or maintenance fees. In some cases, the school may take a certain amount a month directly out of your paycheck to cover for maintenance fees/deposit.  Some places may include certain utilities, while some places may require you to set things up on your own. All of these details should be listed on your contract.
Q:  If I don't take the apartment, do I get a compensation?
A:  Some schools may offer a compensation if you don't take the apartment. Details will be in your contract.
Q:  How far will my apartment be from the school?
A:  Most places are within walkable distance or 1-2 stops by bus/subway, usually within 10-15 minutes from the school.
Q:  What is the weather like in Korea?
A:  It really depends on where in Korea. The following is an estimated range for central South Korea.
-Spring (March~early May) is pretty short  and cool (10ºC~19ºC/50ºF~66ºF)
-Summer (mid-May~early September) gets really hot and humid (30ºC~40ºC/86ºF~104ºF)
-Fall (mid-September~early-November) is pretty short. Initial Fall is still pretty warm and the latter half gets pretty cool. The  early mornings and late evenings are pretty cool. (10ºC~20ºC/50ºF~68ºF)
-Winter (mid-November~early March) gets really cold. It snows, but usually not extreme snow. (-20ºC~5ºC/-4ºF~40ºF)
Q: What do I need to pack before travelling to Korea?
A:  Most important:
–Flight ticket/itinerary, boarding pass, passport (which should include your visa), form of government issued ID
–Extra passport photos: you will need 4 extra passport photos for your health check, ARC, and etc (you may get them taken upon
arrival).
–Residency certificate: for those candidates from US, AU, NZ, UK, and SA, you may be exempt from paying Korean income taxes for
the first 2 years living in South Korea. In order to do so, you must submit a residency certificate. Unfortunately CA and IR
candidates and private school teachers will not be exempt. (Please contact the tax authority in your home country for additional
information in regards to obtaining the appropriate documents.)
Korea has almost everything readily accessible, so you may purchase items upon arrival, but for your convenience, you may want to
pack the following for immediate use.
–Clothing: according to the seasons (It may be difficult to find sizes/fits in Korea, as majority of the sizes run smaller)
–Shoes: It may be difficult to find sizes/fits in Korea, as majority of the sizes run smaller.
–Bath towels: (Korea does have bigger sizes available, but the average size is much smaller)
–Toiletries: Korea has a fine array of toiletries, skincare, and the like. Some, however, are hard to find. Deodorant and tampons are two quite hard to find products (especially western brands), or at least they are quite expensive.
–Money/Working Debt or Credit Card:  You will need to bring money for your personal use to purchase items or food before you receive your first paycheck. You can get the money exchanged to the Korean won at the airport or at the banks here in Korea, or you can have it exchanged back at
home for more convenience. You will eventually be opening up a bank account here in Korea to receive your paycheck via direct
deposit, but this will happen once you receive your ARC (alien registration card). Until then, you will either need to rely on cash or ensure that your bank card from home will be okay to use overseas (do consult your bank on this matter, as it would be much more convenient to have a card which can be used for paying/being able to take out money from ATMs).
–Electronics: We don't suggest you bring electronics from your home country because the voltage may be different in Korea, which is
220v. If you do bring them, you may bring voltage adapters or purchase one in Korea.
–Laptop: We suggest you bring your own laptop to help prepare for lessons, especially for language reasons. The computers in Korea
will be set-up in Korean, therefore the programs (Microsoft, Adobe, and etc.) will also be in Korean. There will be computers
available within the schools and Korea has many PC rooms, otherwise known as public computer rooms, where you can pay to use
the computers, but the are not generally recommended for the same reason.
Q:  Can I use my smartphone in Korea?
A:  We suggest you go to your carrier and get your phone unlocked (if it already hasn't been). Any phone that isn't unlocked will not be able to be used with a Korean SIM card. We provide a SIM card service that you can use upon arrival before you receive your ARC, which you will need to set up your own phone plan. (For further information, visit our phone tab). You are also, of course, free to purchase your own at the airport upon arriving.
Q:  How early can I arrive to Korea?
A:  This depends on your contract with your school. Some schools may require you to be within a certain amount of days before your contract for flight reimbursement. This also affects accommodation, as schools most likely will not provide accommodation way before the starting date of the contract. For public school programs typically there is a mandatory orientation for anywhere between a day to a week beforehand.
Q:  How long do I have to make a decision to accept an offer?
A:  The faster, the better. That doesn't mean that we want to rush you, but sometimes schools are looking for someone asap, and
sometimes they have a little more flexibility, but you do need to understand that these positions are quite competitive, so the faster
you make a decision, the better are your chances of landing the position.
Q:  If I don't pass my public school interview do I have to wait until next semester to reapply?
A: Yes and no. If you apply to EPIK then you have to wait until the next semester to apply (around 6 months later, see more information on EPIK in the specific tab). For GOE you can apply for the following intake, which can either be the month following the current intake or a month after that. For hagwons they are available year round and since there is no program you are applying for (and instead are applying to individual schools) you only need to wait until the next private school that views your profile and is available for interview.
Q: I'm European. I'm not a native English speaker but, like many Europeans, I speak English extremely well. Am I eligible to apply to teach in Korea?
A: Unfortunately only citizens of the following countries are eligible for teaching in Korea:
South Africa
United States
New Zealand
Ireland
United Kingdom
Australia
Canada
Q: What are some resources for learning Korean?
A: Korean luckily has a ton of resources available for learning. The struggle comes to buckling down and choosing what's right for you!
Apps

There are countless apps available for learning the language. Here are a few of our favorites:
Memrise: A terrific application and website for all things vocabulary. The "sets" are user-created so make sure to get a credible one. It also has pretty much ever spoken language one can think of.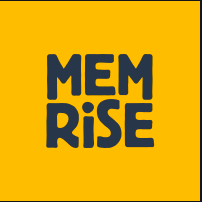 Duolingo: No language app list would be complete without it. While its teaching style isn't everyone's favorite, it is great for sentence structure and putting what you've learned to good practice.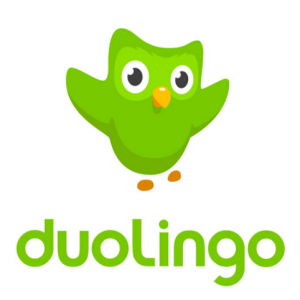 Drops: Vocabulary taught in a very unique way. All words are attached to pictures, rather than a translation (although those are provided as well). The free version only gives you 5 minutes every 10 hours, but the premium is unlimited use. It not only has Korean, but 36 other languages should you fancy turning yourself into a polyglot.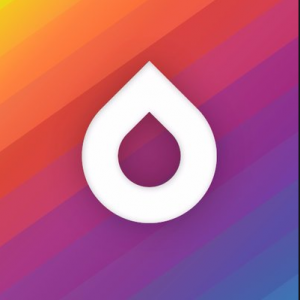 YouTube: The rise in popularity of Kpop, Korean Dramas, and Korean culture overall in other parts of the world has given rise to countless YouTube channels dedicated to teaching Korean at pretty much every level. While you won't get fluent on these alone, they are a great resource, especially for hearing native speakers if you're at home and your community doesn't have a large Korean population.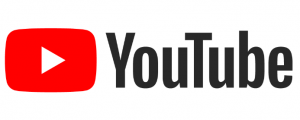 Teachers, Hagwons, and Language Exchanges: Once in Korea you have so many more options at your disposal. Besides what's listed above, why not take advantage of being in-country? Go join a language exchange for meeting new people (some of them even hold private lessons at very competitive prices). Private and group teachers are quite common in Korea for foreigners as well. Hagwons dedicated to Korean for foreigners are everywhere in big cities nowadays. Finally test your skills at communicating with locals! You are sure to get at least a smile if not some new friends.
Study hard and it will pay off! 열심히 공부하시길 바랍니다!