Since the cell-phone was invented, cell phones have become necessities. Nowadays, if people just switch their SIM card, they can use their smartphones in any country. Many native teachers come to Korea to teach English, so they also need a form of contact with their family or friends. One of the questions asked by many native speakers is about a cell phone when they come to work in a faraway land. HandSKorea introduces sim cards offered to native speakers to enable them to use their cell phones anytime and anywhere.
Before filling out an application, you may need to read about the contract terms. The following documents contains the prepaid SIM card terms and conditions. Please click to download and review.
After you have read the terms and conditions, you may download and fill out the application.
Please click below to download the instructions and the application.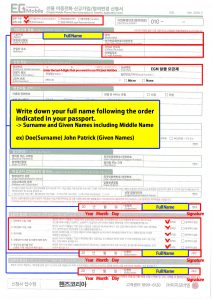 Now that you have read the instructions, you are ready to fill out the SIM card application.
Please click below to download the application and fill it out, then send it to HandS Korea.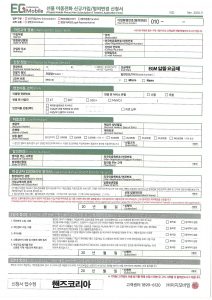 When you get your SIM card, you want to activate the SIM card. It should work as soon as you activate it. If for any reason it does not work properly, do not be alarmed.
Please click to download the document below, which will help resolve the problem with activation.